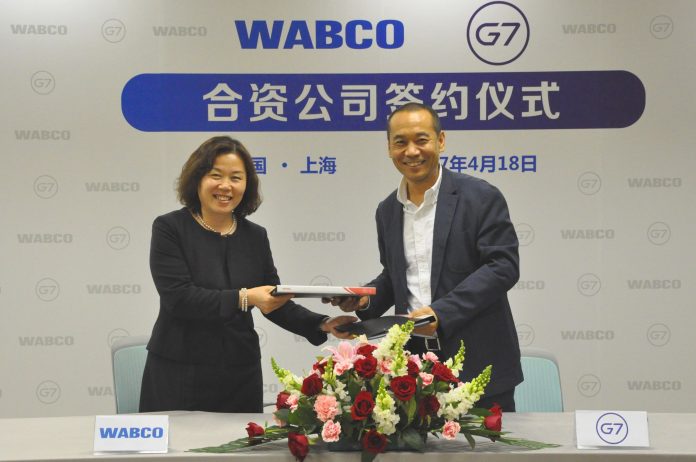 Wabco and G7 announced an agreement to form a joint venture in China to develop and sell advanced fleet management systems for trucks and trailers. WABCO is a leading global supplier of technologies and services that improve the safety, efficiency and connectivity of commercial vehicles. Privately-held G7 is an award-winning technology leader in China's fleet logistic industry with a base of over 400,000 connected vehicles. Each company will hold a 50% stake in the new joint venture.
The new joint venture will develop innovative Trailer FMS solutions for the Chinese fleet market, drawing on WABCO's leading capability in trailer telematics and trailer electronic braking system (TEBS) as well as G7's telematics expertise. These solutions will capture and process real-time vehicle-control systems data, including roll stability support (RSS),braking performance, Cargo.
The joint venture will also further develop G7's Truck FMS solutions, leveraging WABCO's proprietary vehicle data, to set new standards for cargo transportation safety, efficiency and connectivity in the Chinese fleet market.