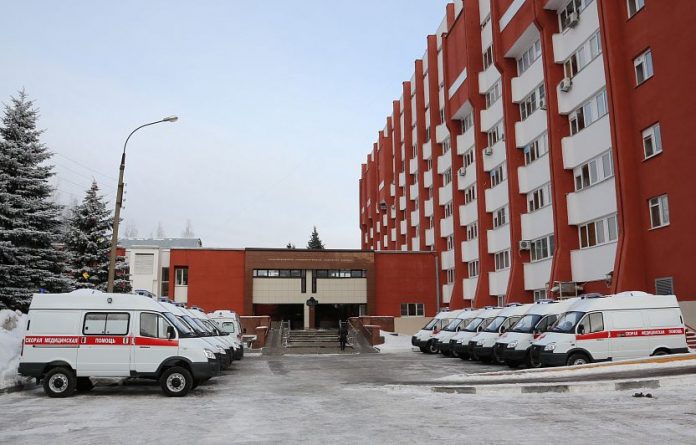 GAZ Group has delivered 12 ambulances to medical institutions of Nizhny Novgorod region in the framework of the state program of purchases of medical vehicles for Russian mono towns. The vehicles are designated for 10 mono towns of Nizhny Novgorod region: Ardatov, Balakhna, Vyksa, Volodarsk, Gorodets, Knyaginino, Kulebaki, Navashino, Pavlovo, Pervomaisk. All the vehicles belong to class B ambulances. They are built on the base of Sobol 4×4 model.
The Company delivers medical vehicles to all regions of Russia. As one of the leading enterprises in Nizhny Novgorod, are particularly pleased and glad to deliver the vehicles that will run throughout the land. The AWD Sobols provide an optimal combination of cross-country capacities and comfort for patients and medicinal professionals. I am sure that they are perfectly suited to rendering uninterrupted services for medical emergency teams.
Sobol 4×4 vehicle in standard configuration already has powerful off-road equipment: part-time all wheel drive, high ground clearance, step-down gearshift, rear axle locking differential, large suspension travel.
The vehicles are equipped with all necessary equipment for medical assistance and transportation of emergency patients. Each vehicle is equipped with a defibrillator, electrocardiograph with possibility of ECG registration, portable pulse oximeter, apparatus for controlled and assisted lung ventilation, express meter of glucose concentration in blood and with other medical equipment.