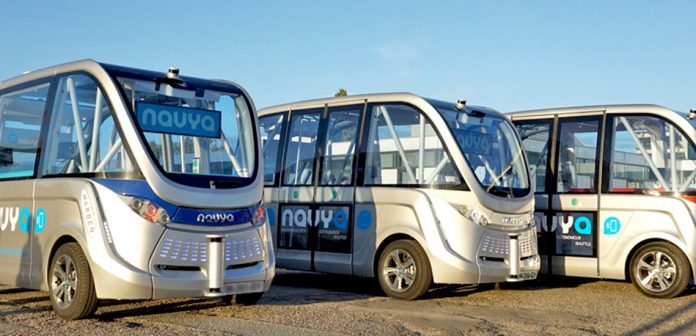 Before then the Autonom Cab will be tested on the streets of Paris and will also be a star attraction at the next Consumer Electronics Show (CES) to be held in Las Vegas from 9th to 12th January 2018. Michelin experts in Acorus technology, who have worked on the project, will also be present on the Navya stand at the CES.
This type of new vehicle meets a recurrent problem – how to get over all kinds of obstacles. How do they get over potholes, over rubbish or any other kind of asperity on the roadway, whilst at the same time ensuring vehicle integrity and passenger comfort? Navya CEO, Christophe Sapet adds; "Amongst the many difficulties we encounter in the development of autonomous vehicles, situations where the state of the road is defective have to be taken into account. There is an infinity of configurations where things might go wrong: poor road surface, debris, complicated weather conditions. This requires a lot of time and development effort that we do not have!"
Taking this into consideration, Navya approached Michelin with the objective of finding a solution. In response, Michelin suggested to them the Acorus flexible wheel technology, which is already industrialized and was developed in partnership with the world specialist, Maxion Wheels. This innovative technology works using two rubber flanges mounted on a slightly narrower wheel body. When the vehicle hits a pothole or other obstacle the flanges flex to protect both the tire and the aluminum wheel body, without the passengers feeling any impact at all. The result is that the shuttle bus stays in line and wheels and tires have better resistance to puncture risk linked to pinching, whatever the vehicle's speed. Meaning that both tires and rims last longer.