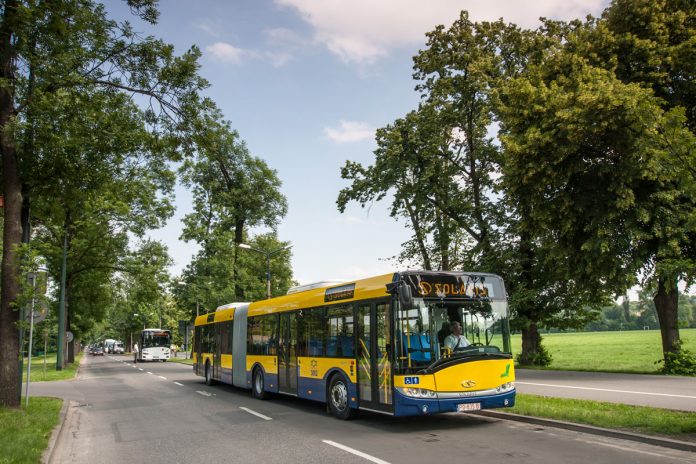 The total of 40 new Solaris Urbino 18 articulated buses will be ordered from Solaris by one of the largest public transport companies in Netherlands, Connexxion owned by Transdev. This is the first ever order won by Solaris on the Dutch market.
Under the agreement 40 Urbino buses are going to be delivered by the end of this year. All vehicles purchased by Connexxion are articulated buses to be equipped with a well known Dutch engines – DAF. Propulsion unit comply with the strict Euro 6 emission standards.
New Solaris Urbino 18 buses will be used in region Amstelland-Meerlanden, within so called R-net public transport system.
"This is a remarkable and very important procurement on the hermetic Dutch market. We can assure R-net and Connexxion passengers that we will deliver vehicles with top quality and safety standards", says Zbigniew Palenica, Solaris' Board Member in charge of Sales and Rolling Stock.
Solaris products were so far present in 30 countries. Thanks to this newest order from Netherlands as well as the latest contract obtained on the Luxemburg market, the presence of Solaris vehicles has extended to 32 countries. Total number of vehicles delivered to customers in over 600 cities approached 15.000 units.