The Municipal Bus Company in Warsaw has ordered an 18-metre-long electric bus – the new Solaris Urbino 18 electric. It is the first vehicle of that kind in the capital and one of the first electric articulated buses in Europe.
The public transport system plays a key role in the capital's transport system and it is the Varsovian's favourite means of transport –  buses, trains, the underground and trams carry more than 1.1 bn passengers per year.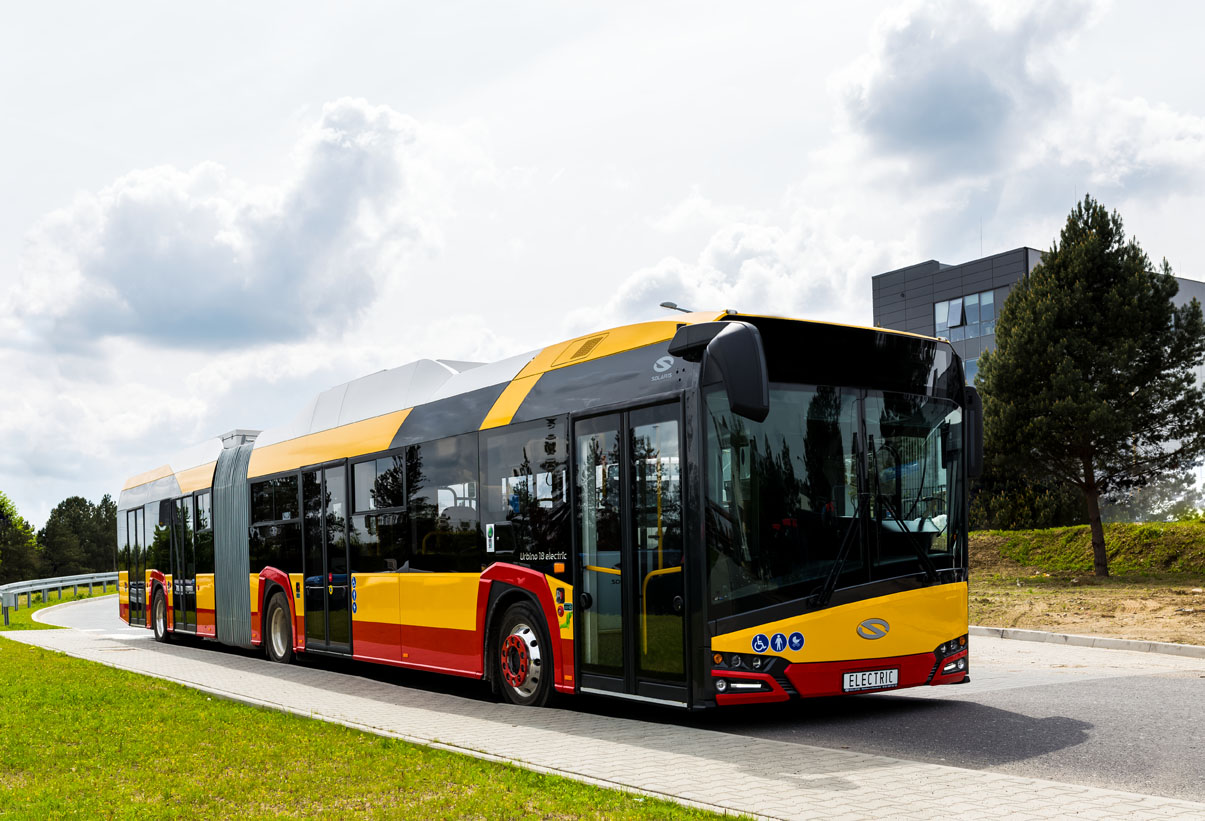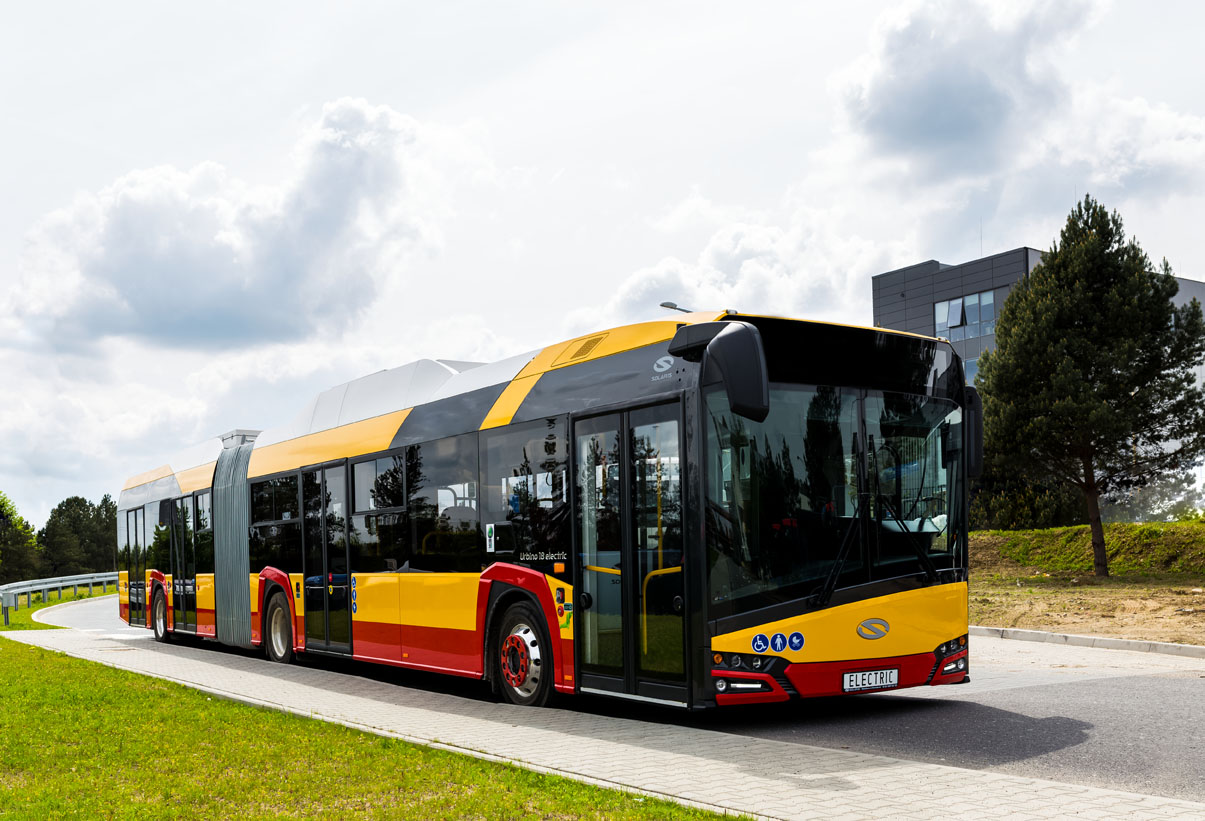 The Municipal Bus Company has had multiple years of experience in operating electric buses. The first battery vehicles were already tested five years ago, and in 2015 the first batch was ordered counting ten electric buses.
Currently, the Solaris Urbino 12 Electric buses provide services on line no. 222 which runs predominantly along the Royal Route. Until last July the vehicles were charged only by means of a plug-in connector, which allowed for a travel distance of around 130-150 kilometres. At present, after putting into operation the street charging station at the Spartańska bus terminal, the vehicles can recharge their batteries by pantograph and thus cover much longer distances. Two years of operating the buses has shown, that they are very energy-efficient; the cost of fuel is multiple times lower in comparison to the cost of diesel engines and they work splendidly in winter.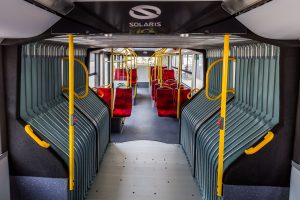 "Leasing and testing that vehicle constitutes the preliminary arrangements to the tender which we want to publish as soon as at the beginning of 2018. The vehicles produced for Warsaw will arrive in two lots – 60 in 2019 and 70 in 2020", adds Jan Kuźmiński, CEO of the Municipal Bus Company.
In the next few days, the Solaris Urbino 18 Electric of the fourth generation will provide services to passengers on route no. 175, whereas its target route will be, as soon as the charging station at Konwiktorska street is operational, line no. 503.