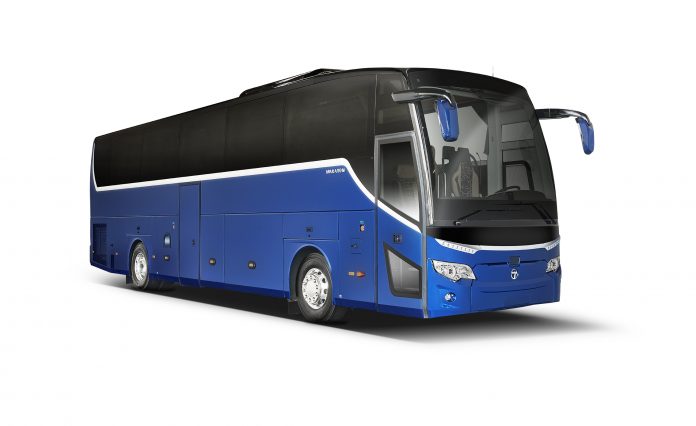 Temsa Global, which is a subsidiary of Sabanci Holding, has become one of the leading bus manufacturers with its innovative and developing structure in Turkey since its establishment year 1968. Temsa manufactures and exports buses and midi buses to domestic market as well European and American markets, under its own brand.
TEMSA's annual production capacity is 11,500 vehicles, consisting of 4,000 buses and midi-buses and 7,500 light-trucks at its manufacturing facility which is located in Adana. Total land area of the factory is 555 thousand square meters and more than 1.500 employees work one shift a day.
Temsa has a wide product range for all segments and also capable of customize the products and services based on different market conditions and customer demands.
The company regularly improves the variety of its product ranges and currently manufactures coaches and tourism busses named as Maraton and Safir Plus, midi-busses Prestij and Opalin, citybus Avenue and Tourmalin buses which have been developed particularly for urban public transportation.
In addition, Temsa produces 3 different models for USA Market which are  TS45, TS35 and TS30 series, and for the European markets Temsa produces Avenue, LD and HD series of buses and MD9, MD7 series of midi-buses.
Temsa raise the customer's expectation in a different direction with it's innovative and new generation vehicles which are Intelligent Bus (iBus) and fully electric power drive bus. With these products Temsa has became a pioneer company in the area of digitalisation in the public transportation market.
TEMSA R&D department works with a staff of 165 experts, in a state-of-the-art centre including workshop facilities of 6,000 square meters and office area of 1.800 square meters.
Temsa R&D's priorty is to design reliable, high-quality, and products with longer life time.
TEMSA supplies components from the world leading manufacturers.
TEMSA is the first Turkish company which was granted as a R&D Center certificate based on the law 5746 in a manufacturer facility.
TEMSA offers a wide product range to Turkish, American and European markets. As a result of the particular efforts towards product diversity in recent years, the company has made a great leap forward not only in Turkey, but also in the European and in particular the American markets.
Thanks to the significant growth in export markets, TEMSA has exported more than 10 thousand vehicles in 64 different countries. With its export channels widened more as a result of the leap made in America, TEMSA has ambitious projections for the year 2016 as well.