Aftermarket Leader Meritor has launced 3 new products:
Air Springs,

King Pin Kits

Hydraulic brake rotors for medium-duty vehicles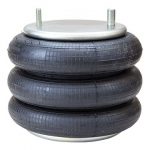 Air springs, are made with robust and exceptional corrosion-resistant components to significantly reduce downtime and maintenance costs.
They  are engineered to accommodate higher load-carrying capacities, deliver improved road handling and offer more protection to cargo from shocks and vibrations. Drivers will also benefit from less bounce and a cushioned, smoother ride.
The comprehensive new portfolio includes triple and double convoluted, reversible (rolling lobe) and cab-mount air springs covering 85 percent of the applications. Meritor will offer one-year, 100,000-mile warranty coverage on the air springs. For more information about the kits and availability.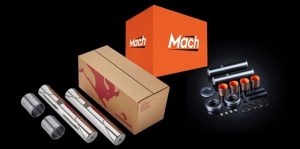 Meritor expanded its king pin kits line to include new offerings in its Meritor Genuine and Mach product lines. The additional kits round out the overall portfolio, meeting multiple price point requirements while covering 95% of the market for ream and no-ream applications.
"This expansion allows us to offer king pin kits for virtually every commercial vehicle on the road," said Natarajan. "With products from our Meritor Genuine brand through our Mach value line, end-users can be assured of getting the right part at the right price for their specific replacement need."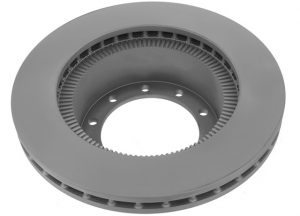 The company also announced that its aftermarket hydraulic brake rotors for medium-duty vehicles come with Platinum Protect coating, offering resistance to oxidation and corrosion with warranty coverage extended from one year/100,000 miles to two years/200,000 miles.
Platinum Protect seals the rotor and protects the antilock braking tone ring teeth from corrosive buildup to maintain precise interaction between the tone ring and the ABS sensors. The coating also seals the rotor, including inside the cooling veins, to prevent corrosion and metal fatigue. Safeguarding against corrosion in the cooling veins can reduce prolonged heat buildup that contributes to pad wear and shortened service life.