Ekoenergetyka-Polska has signed a contract for the delivery of e-bus opportunity chargers with the city of Lulea, Sweden. The devices are part of city's bus fleet electrification and will charge electric buses from the Finish Linkker Bus company.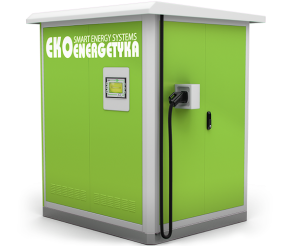 The e-bus line, of which these chargers will become a part, is Europe's northernmost. The chargers from Ekoenergetyka and the five Linkker electric buses are the city's first and are part of a wider strategy to make 75% of Lulea's public transport fossil-fuel free by 2020.
Equipped with top-down pantographs, the Quickpoint  City Chargers by Ekoenergetyka will provide quick top ups during the buses' daily runs at the end of bus lines. The chargers will be modified to enable their operations despite the extremely low temperatures in the winter in the city. Ekoenergetyka will also deliver an in-house designed charging mast, adapted to specific climate of Lulea and large amounts of snow in the winter.
With chargers for Lulea Ekoenergetyka continues its expansion in Scandinavia. The company has already deployed chargers in Tampere and Helsinki in Finland, as well as Vasteras in Sweden and is preparing a charging device for Oslo.
The top-down pantograph interface and communication protocol to be used by Quickpoint City Chargers in the project were defined by the industry-led consortium OppCharge, of which Ekoenergetyka is part. Common interface and compatibility with international DC charging communication standards of the devices mean that any bus that is also compatible with the standards can be charged with them.
With over 100 e-bus chargers deployed in cities in Europe, from Barcelona, through Berlin to Adana in Turkey and Tampere in Finland, Ekoenergetyka is a one of the leading providers of chargers for electric buses on the continent.