Volvo is now launching trucks that can cut CO2 emissions by 20 to 100 per cent. With a firm focus on new, energy-efficient technology for gas-powered vehicles, Volvo Trucks makes it possible to significantly reduce the climate impact of heavy regional and long-haul transport operations.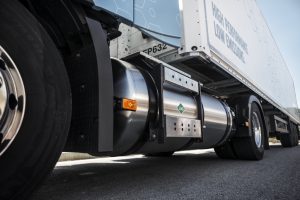 Volvo Trucks is now introducing Euro 6-compliant gas-powered trucks that offer fuel efficiency and performance on a par with that of diesel-driven trucks, but with far lower climate impact. The new trucks, the Volvo FH LNG and Volvo FM LNG, can run on either biogas, which cuts CO2 by up to 100 per cent, or natural gas which reduces CO2 emissions by 20 per cent compared with diesel. This relates to emissions from the vehicle during usage, known as tank-to-wheel.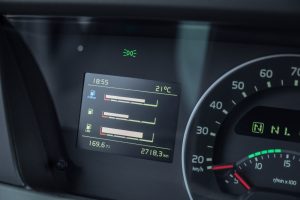 Compared with current gas-powered trucks available on the market, Volvo Trucks' new vehicles use 15 to 25 per cent less fuel. In order to give the trucks the greatest possible operating range, they run on liquefied natural gas (LNG).